Get Ready to Rock: Magick Touch, Baby Heartless, and Variety Jones to Perform in Bergen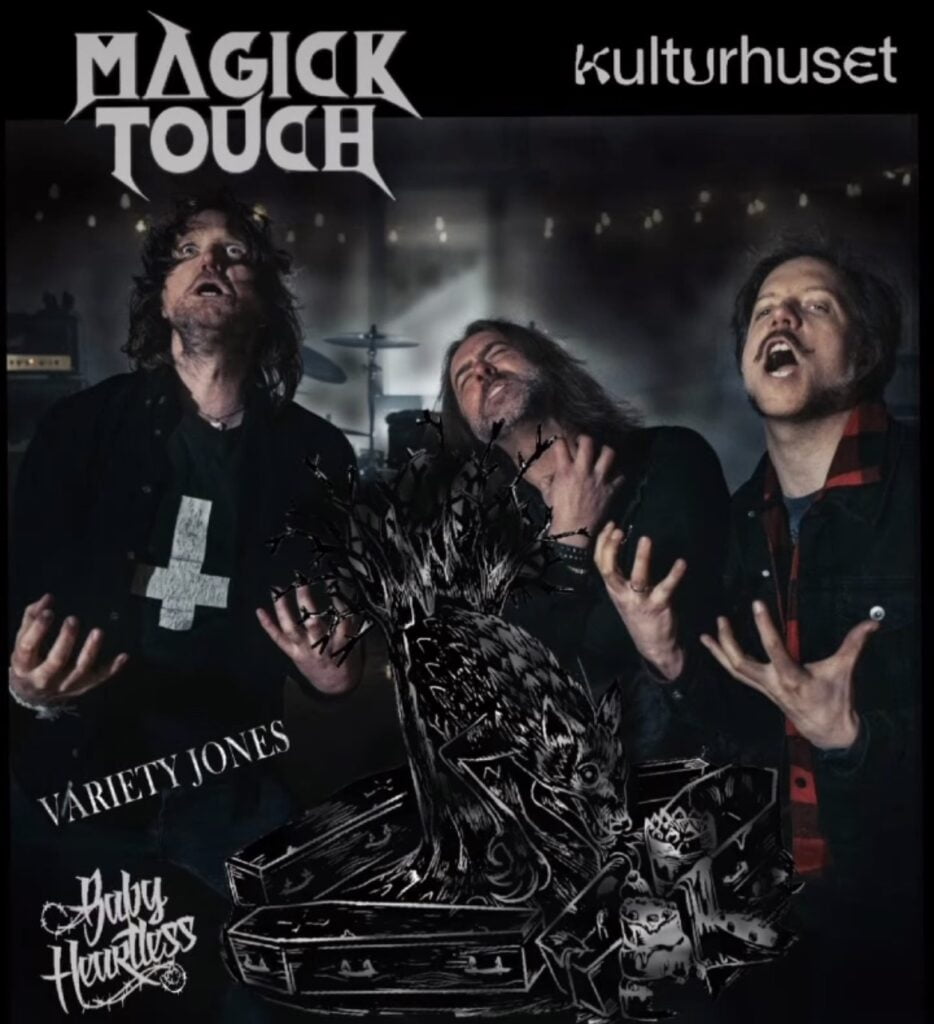 Bergen rockers Magick Touch have announced the release party concert for their newest album, "Cakes And Coffins." The show is set to take place on May 20th at Kulturhuset in Bergen. This will be the band's fourth album and comes three years after their last release, "Heads Have Got To Rock N Roll." So far, we have had the chance to hear two songs from the upcoming album: "Apollyon" and "The Judas Cross.
Along with Magick Touch, fans will also enjoy two more Bergen rock bands as support acts. The first one is Baby Heartless, who recently released a single titled 'Orbit' that will be on their upcoming debut album, expected later this year. The second support act is Variety Jones, one of the newest rock acts from Norway's second-largest city. A few weeks ago, they recorded a video for their first single with a special guest, Audrey Horne's frontman Toschie. We are expecting that to be released soon as well.
If you're up for some high-octane and energetic rock 'n' roll music and happen to be in Bergen at that time, be sure to be there. For more information, check out the bands' social media pages.
Magick Touch @ Facebook – Instagram – Spotify
Baby Heartless @ Facebook – Instagram – Spotify
Variety Jones @ Facebook – Instagram