Big News for The Dead Daisies: Michael Devin and John Corabi Spotted Together in Rehearsal Clip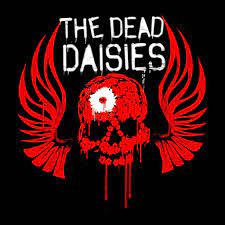 The Dead Daisies recently posted a video on their Facebook page, revealing some lineup changes. Alongside David Lowy, Brian Tichy, and Doug Aldrich, we can clearly see former Whitesnake bassist Michael Devin preparing his bass at the rehearsal space where the band members are gathered.
Furthermore, a mysterious individual can be seen arriving with suitcases while the band's popular song 'Mexico' is playing. Although the person's identity is not shown, it is evident that it is none other than Mr. John Corabi, signaling his return to the group.
However, it is important to note that nothing has been officially confirmed yet. Nevertheless, this video strongly suggests that Glenn Hughes is no longer a part of the band. This outcome was somewhat expected, as Hughes is known for not staying in bands for extended periods of time. On the other hand, Mr. Corabi is undeniably a better fit for The Dead Daisies.
Check out the Facebook video and see it yourslef!