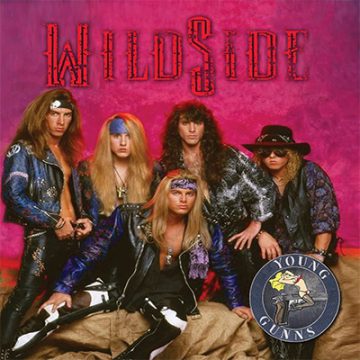 Drew Rose, also known as Drew Hannah, from the band Wildside, recently gave an interview to the Krash Kourse Metal Show YouTube channel. Among many other stories, he talked about the period when the band was recording their first album at the great Eddie Van Halen studios and how they actually missed some chances just because they were delaying the whole process of recording.
However, you know how these things usually go. We just pick one single story from the whole interview to make you fans pay attention, but there are a lot of more interesting things that you can actually hear in this interview besides the aforementioned story. The topics that were discussed here are various from Drew's involvement in the Adult Industry Business to the beginnings of his musical journey in the mid-80s, the birth of Wildside, and the struggle through the 90s, the first tours, etc. He also talked about his well-known 80's Metal Recycle Bin channel that he started three years, where he interviews the famous 80s rockstars.
In this interview, Drew provides a lesser-known perspective on the Sunset Strip music scene in the mid-90s, which is undeniably very interesting to hear for any real fan out there. So, if you are a fan of late 80s and 90s glam metal bands, those so-called hidden little gems of hair/glam metal, then this story is just perfect for you. It was a great and informative interview made by the host Trevor Krash Knight, so we strongly encourage you to listen to it and to follow the channel.