Swedish Rockers H.E.A.T. unleash brand new single "Freedom"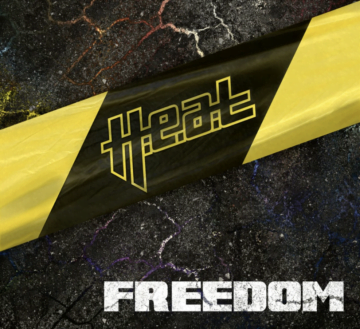 After one year since the release of their seventh album "Force Majeure", the Swedish melodic hard rock band H.E.A.T. has just dropped a new single entitled "Freedom". The band's latest offering is now available for streaming on various platforms. In a statement posted on their official Facebook page, the band gave an overview of what their fans can expect from this fresh release.
Here is the Facebook post
New song alert!
Listen to "Freedom" here: https://heat.lnk.to/FreedomFA!SR
Today, Swedish heirs of 80s Hard Rock H.E.A.T have released their new single "Freedom", now available on all music streaming & download platforms. Once again, the band shows its ability to blend powerful, high-energy riffs with heartfelt lyrics that touch on the themes of hope, courage, and perseverance.
H.E.A.T have been making waves in the scene since their formation in 2007, earning a loyal fanbase with their electrifying live shows and catchy, anthemic songs. After the return of original singer Kenny Leckremo on vocals, and hymns of praise for their 2022 album "Force Majeure", H.E.A.T promise to deliver more of the same energy in 2023.
"Freedom" is just a taste of what's to come, and fans can look forward to more exciting news and releases from the band in the coming months. Stay tuned and mark May 5th in your calendars!
International Media on the latest album "Force Majeure":
"A towering love letter to the most classic of rock… insane levels of fun."
– Classic Rock Magazine UK
"The Swedes did not temper their ambitions, leaving us literally knocked out."
– Force Magazine Spain
"Versatility at the highest level."
– Rocks Magazine Germany