Slash Shreds with Rising Star Dorothy at Sold-Out Troubadour Show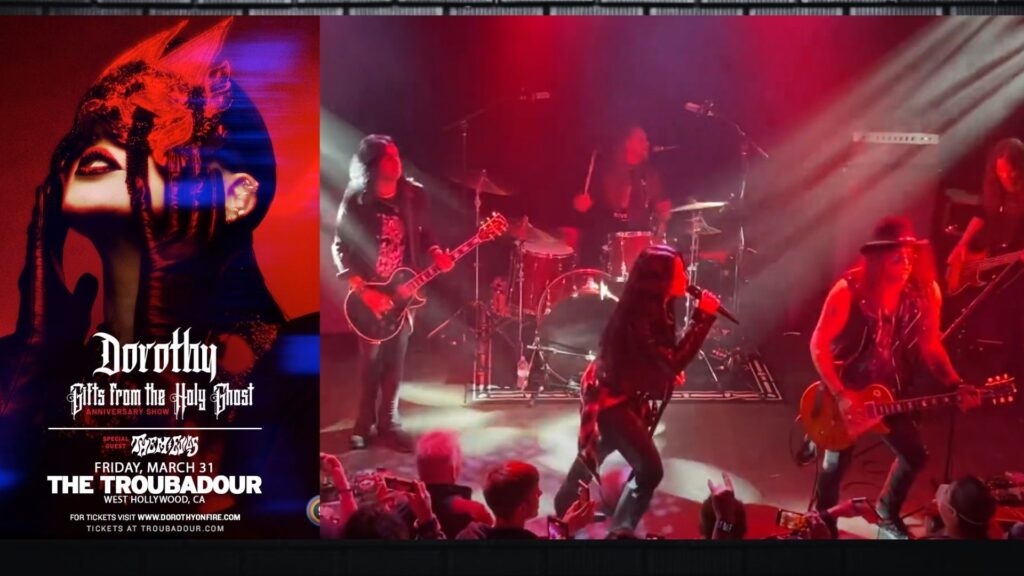 Hard rock fans at the Troubadour were in for a special treat on March 31st as rising star Dorothy played a sold-out show that included a surprise guest appearance from none other than legendary guitarist Slash.
The crowd went wild as Slash took to the stage to join Dorothy for a blistering rendition of "Gifts From The Holy Ghost," a track from the band's 2022 album. The energy in the room was electric as Dorothy herself with Sam Bam Koltun (Dorothy's guitarist) and other guys on the stage, traded guitar licks with Slash and fed off each other's intensity.
We had an incredible situation where one of the most promising hard rock acts played a show at the legendary Troubadour with a special guest appearance from none other than the legendary guitarist, who previously started playing with his band at the same exact place. What more could we ask for? This proves that rock is still alive! Moments like this prove that the genre is thriving.
This is a momentous occasion and a dream come true for both Dorothy's band and their fans. It's a historic moment in the making, one that will undoubtedly be remembered for years to come.
Dorothy @ Facebook – Instagram