Aerosmith's Joe Perry Teams Up with The Black Crowes' Chris Robinson for Latest Release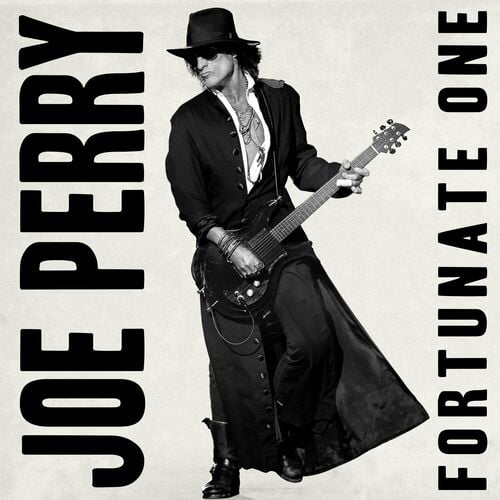 Joe Perry, the legendary guitarist and co-founder of Aerosmith, has recently released a new single titled "Fortunate One." The song features Chris Robinson, the lead vocalist of The Black Crowes, lending his powerful voice to the track. The single marks Perry's first solo release since 2018 and offers a taste of what's to come from his upcoming solo album, which is expected to drop later this year.
This is what was written at the Aerosmith Facebook page:
Co-written and recorded in London with his sons Tony and Roman, the song contains a bluesy riff that glides over raucous piano as Robinson's gritty delivery instantly takes hold. Reaching a climax, Joe's deft guitar playing gives way to an earworm of a solo.
Joe Perry shares, "I'm really excited to get this song out – it hadn't been written when the first version of Sweetzerland Manifesto was released. Tony and I wrote it together, and then my old friend Chris Robinson from the Black Crows sang on it, he knocked it outta the park! We started it in LA, recorded it in London, and Chris sang on it….. and BANG…..!! doesn't get better than that…!!! Really proud of this track….."
Joe is also excited to share news of the May 26 release of his new album Sweetzerland Manifesto MKII via Roman Records. The album will be made available via all DSPs as well as on vinyl which was not the case when he dropped Sweetzerland Manifesto in 2018. The new LP includes six new tracks and alternate vocal appearances and mixes from the earlier version.
Sweetzerland Manifesto MKII serves as the perfect companion and spiritual successor to the original Sweetzerland Manifesto. Joe wrote and recorded the bulk of the material for both versions at the Los Angeles home of fellow "Vampire" Johnny Depp back in 2017. During a few months at "Sweetzerland," he experienced a groundswell of creativity and welcomed various collaborators into the fold, including vocals courtesy of David Johansen (New York Dolls, Buster Poindexter), Robin Zander (Cheap Trick), and Terry Reid. Johnny served as Executive Producer, while Aerosmith's go-to producer Jack Douglas, Bruce Witkin, and Joe's sons Tony and Roman also contributed to production.