Greg Steele Joins Faster Pussycat at Whiskey – Do They Have a New Guitarist?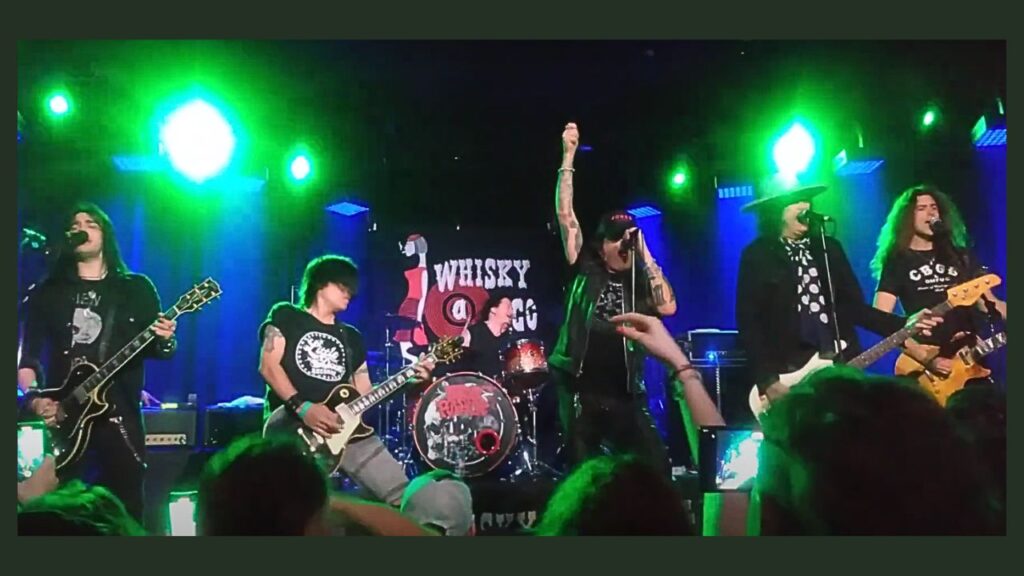 Legendary Los Angeles rockers, Faster Pussycat, had a very interesting and successful weekend in the mid April 2023. They had two performances on the famous Sunset Strip clubs in two days. One on Friday, April 14th, at Whiskey A Go Go, and then two days later, just a few hundred meters away, at Rainbow Bar and Grill where they joined several other bands to celebrate the 51st anniversary of this famous restaurant's founding. During these two shows, we noticed some interesting things and possible changes that we want to discuss here.
The first big thing that caught our attention was that one of the founding members of the band, guitarist Greg Steele, joined the band on stage during the concert at Whiskey A Go Go. He played a few songs with Taime Down and the rest of the crew. Actually, to be honest, he played almost half of the concert, which is certainly impressive. It's nice to see old members back together and you can tell from the videos around the Internet that Greg Steele fit in perfectly with the current guitarists of Faster Pussycat, especially with the fantastic Sam Bam Koltun, with whom he shared the stage side by side. Which songs Greg played with the band that night can be seen here.
The second important thing that caught our attention regarding Faster Pussycat is the presence of a new guitarist in the band. No, it's not Greg Steel, he was just a guest. Here we are talking about the guitarist on the other side of the stage with a Sunburst Les Paul guitar. Based on the Instagram footage, we found out that it's Mihailo Lukić from the LA band Pretty. What is unclear for now is what happened to the previous guitarist Ronnie Simmons, who was a member of the band until these recent performances. Whether he is still a member of Faster Pussycat is unknown to us, as well as whether Mihailo Lukić played as a substitute or if this is a permanent change. We tried to find an answer online but were not successful. All in all, it will be interesting to see what is really going on. Ronnie Simmons is currently performing with the legendary Australian punk rockers Rose Tatoo. It's also interesting that both groups will soon be on the Monsters Of Rock Cruise 2023. This might give us an answer to this mystery. Or maybe Faster Pussycat will announce this change themselves in the meantime. All in all, Taime Down, as the leader of Faster Pussycat, should be commended for giving chances to young and promising musicians.
Just to be clear, we are not stating that all of this is true. Rather, we are speculating based on what we have seen in these videos as longtime fans of Faster Pussycat.
And speaking of guitarists, it's worth noting that Faster Pussycat's former member Ace Von Johnson, who was with the band from 2009-2019, also joined them on stage at Rainbow Bar And Grill. The current rhythm guitarist of L.A. Guns played the following songs with Faster Pussycat: "Bathroom Wall," "Pretty Fucked Up," "Shut The Fuck Up," and "Babylon." Interestingly, it was Ace Von Johnson who recommended Sam Bam Koltun as his replacement to Taime Down. Sam Bam Koltun is also guitarist in newer rock acts Budderside and Dorothy.
As far as Faster Pussycat is concerned, you can also check out their latest single 'Like A Ghost', which was released in November of the previous year.