French Sleaze Rockers Blackrain Drop New Track 'Death Drive'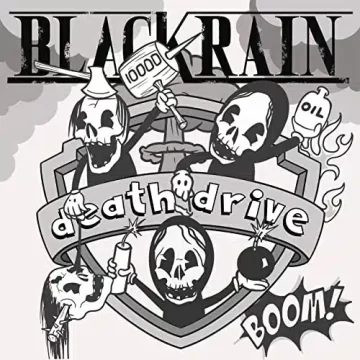 Less than a year ago, French sleaze rockers Blackrain released their album 'Untamed,' and now they are presenting a brand new song and video called 'Death Drive.' The reason for releasing the new music is that the band has acquired a new drummer, and they wanted to capture that moment.
The band released the following message on their Facebook page:
Here we go,
DeathDrive is the first new track we record with our new drummer Franky Costanza.
This is an exclusive song, that will only be available in digital format (as far as we know)!
This is kind of heavier compare to what we usually do maybe, but that one is goin´to be a killer to play live…!
You can check for yourself at WildFest and Corn'Rock Festival this month.
As usual the one thing to do to support us is to add Deathdrive to your playlists and share it to the masses!
The song has been mixed and mastered by our dear friend Hannes Braun (from Kissin' Dynamite prim.aut.)
Pictures by Julien Zannoni – Rock Photographer
Video (with 0 budget) by our bassist hero Matthieu de la Roche
Special thanks to Atelier Guichard – Artisan Coutelier Forgeron for the wonderful Mustang!
Single bel
Steamhammer
Rock Azylum
Sicarius Productions
Thanks and have a rockin´week end!"
Blackrain @ Facebook – Instagram – Spotify