Unconventional Whitesnake Lineup Delights Fans at Rock For Ronnie Event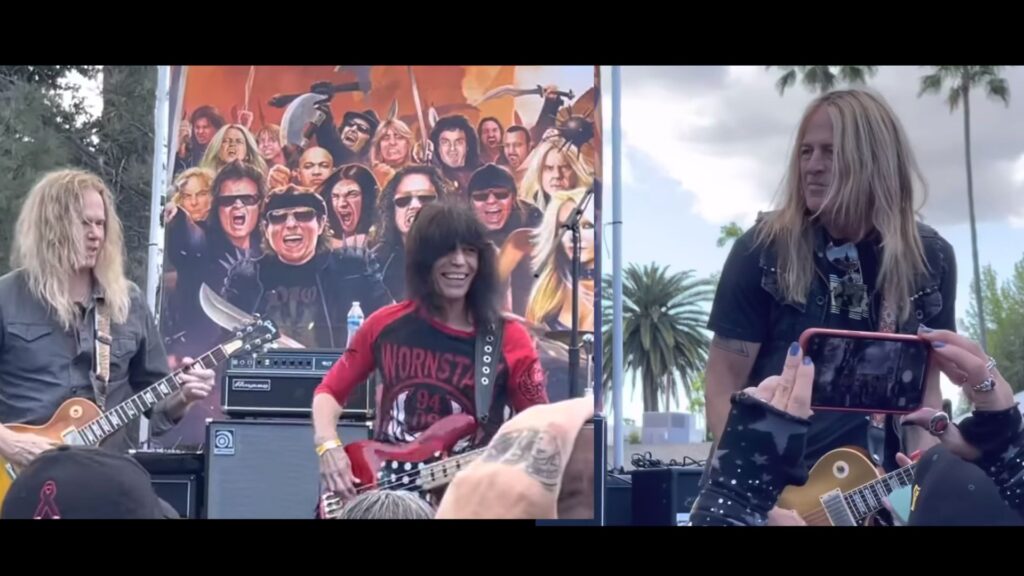 Here's a lineup for ya!
You know how people like to imagine creating band line-ups from different eras or even combining members from multiple bands to form a unique formation? This concept has been popular on forums, podcasts, YouTube videos, and similar platforms. Well, now, one of those 'imagine your lineup' ideas has actually materialized: a Whitesnake lineup comprised solely of former Whitesnake members.
At this year's Rock For Ronnie event in Los Encinos, California, dedicated to the legendary singer Ronnie James Dio, we witnessed an unusual Whitesnake lineup. It combined members from two respective Whitesnake lineups. The 1987 MTV and 2013 Forevermore lienup.
That said, we had Adrian Vandenberg on guitar with Rudy Sarzo on the bass at the one side of the stage, while on the other there was Doug Aldrich with his Les Paul and drummer Brian Tichy behind them. The only one that was actually missing was David Coverdale himself, but insted, we had a fromer Whitesnake bassist Michael Devin taking the vocal duties in the rendition of the legendary "Crying In The Rain" tune.
How fun is that? Clearly, this was a jam session, and it didn't sound one hundred percent accurate, but who cares? It was fantastic to see all these guys together—Adrian Vandenberg and Doug Aldrich as a guitar duo, ripping those classic riffs. If that's not cool, well, we don't know what is. And having Rudy Sarzo playing that bass again was magnificent. Anyway, you can see it for yourself!
You can also check our ultimate guide list of all Whitesnake guitarists!