H.E.A.T Releases New Track "Will You Be" and Announces Upcoming LP "Extra Force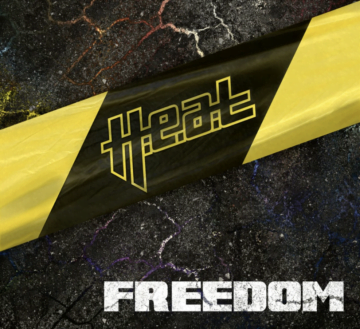 Swedish melodic rockers H.E.A.T have released a brand new track called 'Will You Be' and have announced a new LP titled 'Extra Force' that will be available on September 1st. This new record comes only a year after their latest release, 'Force Majeure'. If you are wondering why they are releasing new music so quickly, the answer is very simple.
The new album, 'Extra Force', will actually contain a compilation of new tracks, such as the aforementioned new single and a song Freedom that we had chance to hear before , some live tracks, and some tracks from the Erik Grönwall era that will now be sung by current singer Kenny Leckremo. All of this will be available as a limited CD Digipak and limited Black Vinyl, and you can preorder it here.
The band also revealed tracklist of the release
Tracklisting:
Vinyl
"Freedom"
"Will You Be"
"Rise (Kenny L. Version)"
"One By One (Kenny L. Version)"
"Rock Your Body" (Live)
"One By One" (Live)
"Dangerous Ground" (Live)
"Back To The Rhythm" (Live)
CD
Tracks 1-9 form vinyl plus:
"Nationwide" (Live)
"Living On The Run" (Live)