Midnite City Rocks the Scene with Infectious "Girls Gone Wild" Single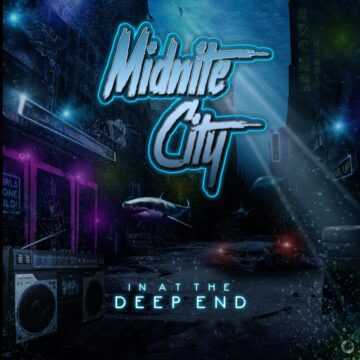 UK glam metalers Midnite City have recently released their second single, a true glam metal anthem "Girls Gone Wild," from their upcoming album "In At The Deep End." The album is set to be available on June 21st and will be released worldwide via Pride and Joy Music, as well as through Marquee Avalon in Japan.
Midnite City is comprised of frontman Rob Wylde, formerly of Tigertailz, as well as lead guitarist Miles Meakin, keyboardist Shawn Charvette, bassist Josh "Tabbie" Williams, and drummer Ryan Briggs.
"Girls Gone Wild" is a classy glam metal anthem with a modern rock twist, reminiscent of bands such as Danger Danger and Warrant. It showcases the band's penchant for catchy melodies, anthemic choruses, party vibes, and slick guitar riffs. The song, along with the previous single "Someday," provides a glimpse into what can be expected from the upcoming release, which promises to deliver the best elements of the genre.
For more insights, listeners can tune into a guest appearance by frontman Rob Wylde on the renowned Chuck Shute podcast.
Midnite City @ Facebook – Instagram