Alice Cooper Unleashes New Single 'White Line Frankenstein' with Tom Morello's Fiery Solo!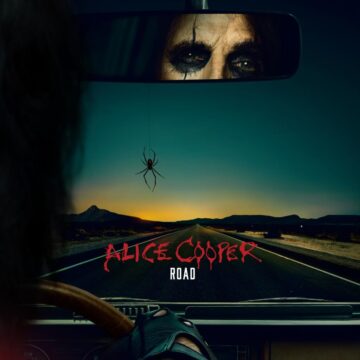 Rock icon Alice Cooper has once again rocked the music world with the release of his second single, "White Line Frankenstein," from his upcoming solo album, Road. The new song is a riff-heavy masterpiece that showcases Cooper's timeless appeal and musical prowess. Notably, "White Line Frankenstein" boasts a guest solo from the incomparable Tom Morello of Rage Against the Machine, adding an extra layer of intensity to the already powerful track.
In classic Alice Cooper fashion, the song takes listeners on a wild journey into the mind of a larger-than-life character—the titular "White Line Frankenstein." Cooper explains that this monstrous creation is a seasoned truck driver, the king of the road, who has dedicated his entire life to driving on the white lines. His surreal and tough persona becomes the focus of this stage anthem, making it a must-hear for rock enthusiasts and fans of Alice Cooper's theatrical style.
To the delight of his devoted followers, Alice Cooper has expanded his 2023 North America tour with a slew of new dates, now extending the run through October. From October 3rd to the 23rd, fans can expect to experience "An Evening With" Alice Cooper, providing an intimate and immersive journey into his iconic discography. However, the excitement doesn't stop there, as Cooper has announced three co-headlining "Halloween Hootenanny" shows with none other than the macabre mastermind Rob Zombie on October 25th, 26th, and 28th. These electrifying performances are set to be an unparalleled celebration of rock and shock, promising to be unforgettable spectacles for rock fans across the nation.