Legendary Rockers KING KOBRA Returns with New Lineup and Album Announcement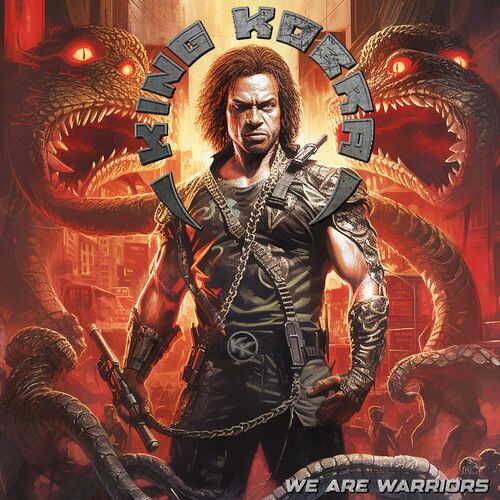 In a thrilling comeback announcement, the legendary hard rock band King Kobra is set to make a powerful return to the music scene. Spearheaded by the renowned drummer Carmine Appice, the band has assembled an impressive new lineup that includes some of the most influential names in rock music. The lineup features Paul Shortino (Quiet Riot, Rough Cutt) on vocals, longtime bassist Johnny Rod, and the skilled guitarists Carlos Cavazo (Quiet Riot, RATT) and Rowan Robertson (Dio), forming a pure supergroup lineup that is sure to leave fans in awe.
The excitement reaches new heights as King Kobra unveiled their much-anticipated first single, "We Are Warriors," accompanied by a visually captivating music video. With Shortino's powerhouse vocals and the combined guitar prowess of Cavazo and Robertson, the single promises a hard-hitting, anthemic sound that stays true to the band's classic roots while embracing a fresh, contemporary edge.
Fans won't have to wait long to get their hands on more King Kobra greatness, as the album titled "We Are Warriors" is scheduled for release on August 11th. Mark your calendars and prepare for an adrenaline-pumping rock experience from the masters themselves. With this formidable supergroup lineup, King Kobra is set to conquer hearts and reclaim their throne in the realm of hard rock.
"We Are Warriors" track listing:
01. Music Is A Piece Of Art
02. Turn Up The Music
03. Secrets And Lies
04. Drownin'
05. One More Night
06. Love Hurts
07. Dance
08. Darkness
09. We Are Warriors
10. Drive Like Lightning
11. Trouble (CD only)
12. Side By Side (CD only)