Corey Taylor Unleashes Third Single 'Talk Sick' from Upcoming Album CMF2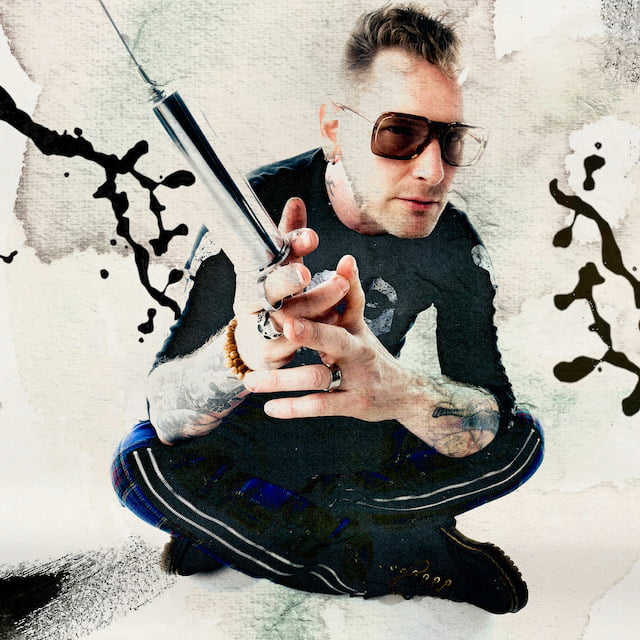 In a riveting display of his musical prowess, Corey Taylor, renowned for his roles in Slipknot and Stone Sour, has unleashed "Talk Sick," the latest track from his highly anticipated solo studio album, CMF2. The album is set to be released on September 15th.
Following the earlier releases of "Beyond" and "Post Traumatic Blues," this latest single further tantalizes the audience, offering a glimpse into the multifaceted artistry that CMF2 is set to deliver. The forthcoming album promises to be a testament to his ever-evolving artistry and a fresh chapter in his illustrious career, solidifying his status as a multifaceted musical icon.
"That sick guitar at the beginning, I played that through a speaker about the size of a coffee cup. It made it sound violent; you feel like you're being stung by bees who are playing along to the Sex Pistols," says Taylor about the track. "There's an element of spiritual regurgitation, trying to purge yourself of demons that have been clinging to you because of prior relationships, romantic or otherwise. You realize those people bring a certain asshole side out of you that you don't necessarily want in your life. It's about trying to lance that boil and get that sickness out of you."
CMF2 tracklisting:
"The Box"
"Post Traumatic Blues"
"Talk Sick"
"Breath Of Fresh Smoke"
"Beyond"
"We Are The Rest"
"Midnight"
"Starmate"
"Sorry Me"
"Punchline"
"Someday I'll Change Your Mind"
"All I Want Is Hate"
"Dead Flies"