Get Ready for 'Lightbringer': The Second Album Release by Rival Sons This Year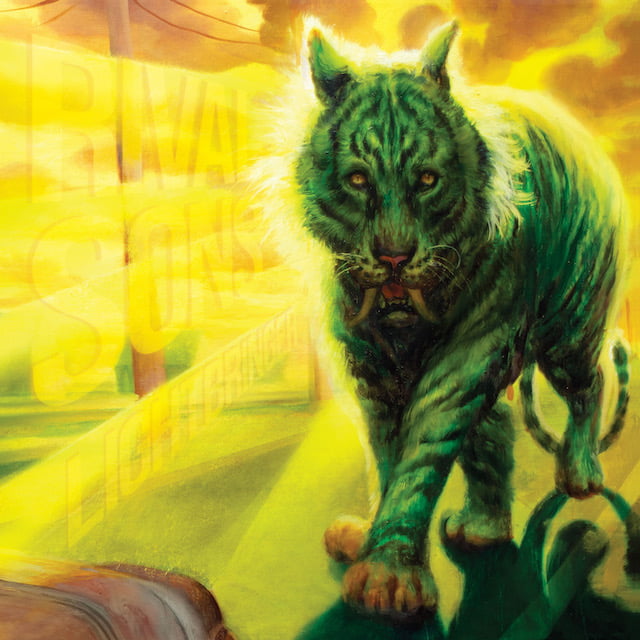 Rival Sons, the acclaimed musical powerhouse, gears up for a double treat this year. The band has set the stage for their fans' anticipation with the announcement of their upcoming album "Lightbringer," due to be released on October 20. This revelation follows hot on the heels of their June release, "Darkfighter," making it a remarkable feat of delivering not one, but two full-length albums within the same year.
What's even more intriguing is that both albums, "Darkfighter" and "Lightbringer," were meticulously crafted during the same creative sessions throughout 2021, showcasing the band's exceptional musical prowess and dedication.
The opening track of "Lightbringer" is the new single "Sweet Life," which was accompanied by a lyric video.
Jay Buchanan about "Lightbringer", "Darkfighter is a new Rival Sons, and Lightbringer is the clear definition of what we are now. We broke ground on Darkfighter, but Lightbringer is a step beyond the personal innovation and exploration. It goes a little further. We really took everything into our own hands and pushed to see how far we could go. It was a self-exploration to see who we were and who we'll be now. We had more friction and compromise than ever, because we isolated the bare essence of where we needed to go—and then we went there."
Lightbringer Tracklisting:
"Darkfighter"
"Mercy"
"Redemption"
"Sweet Life"
"Before The Fire"
"Mosaic"