Legendary Finnish Rockers to Unveil New Edition of Their Captivating Autobiography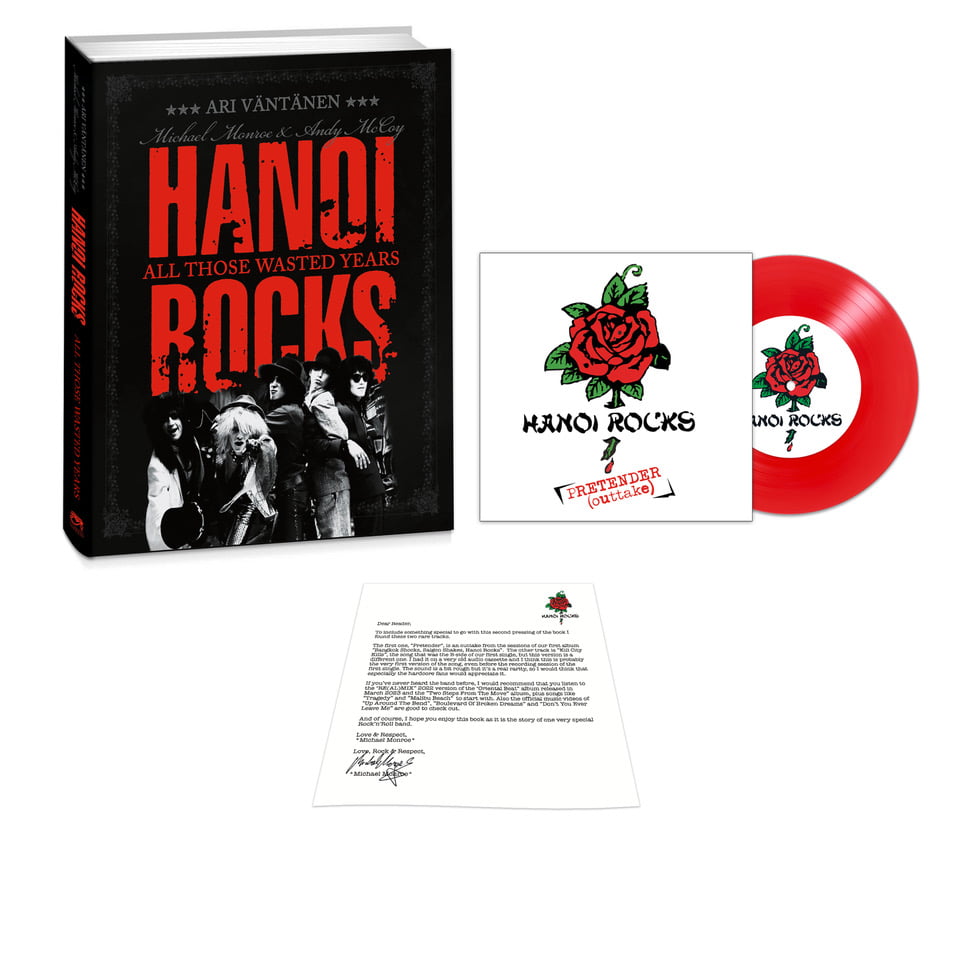 The Latest Version Features a Newly-Penned Note from Guitarist Michael Monroe, an Updated Chapter, and Two Previously-Unreleased Recordings on 7"
Acclaimed Finnish glam/hard rock band Hanoi Rocks has announced the release of the new edition of their deeply-personal autobiography All Those Wasted Years. This new version, which will be specially-packed with two previously-unreleased recordings on 7", a newly-penned note from Guitarist Michael Monroe, and an updated chapter, will be available through Cleopatra Records on Friday, September 29 at Hanoi Rocks All Those Wasted Years.
All Those Wasted Years chronicles the group from birth to their early demise, following the untimely death of drummer Razzle, to their triumphant resurrection – as told by the band members themselves. The new edition has been translated into English and published in a gorgeous 348-page hardcover book featuring rare and never-seen-before photos.
"A big, beautiful book for a beautiful band who should've been bigger." ~ Under The Radar Magazine
All Those Wasted Years + 7" Vinyl (available in three color choices: red, pink or blue) can be purchased here.