Crashing Wayward Unveils Electrifying 'Closer' Video Ahead of Debut Album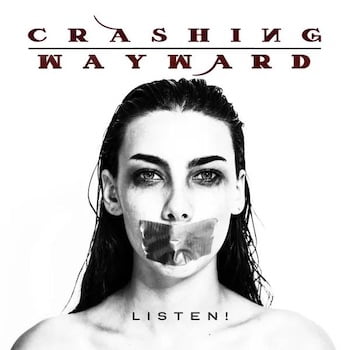 Las Vegas-based modern rock band, Crashing Wayward, is gearing up for the release of their highly anticipated debut album, Listen!, set to hit the shelves on June 9 under the RFK Media Label. Ahead of the album's release, the band has just unveiled the music video for their latest single, "Closer."
"Closer" follows the success of the band's previous single, "Breathe," which received widespread acclaim for its infectious melodies and emotional depth. Crashing Wayward, consisting of talented musicians including guitarist Stacey David Blades, formerly of Roxx Gang and L.A. Guns, guitarist David Harris, bassist Carl Raether, drummer Shon McKee and vocalist Peter Summit.
Crashing Wayward came together in 2020, and musically speaking, they blend a lot of different influences and styles while still rocking as a modern hard rock outfit.
If you are up for something new and a bit different, be sure to mark your calendars for the release of Crashing Wayward's debut album, Listen!
You can pre-order it – Crashing Wayward website
LISTEN! Track Listing:
1. Mouth To God's Ear
2. Closer
3. Stranger Days
4. Disco Kills
5. Shake The Dead Awake
6. Tilly
7. Staring At Ceilings
8. Death On Holiday
9. Paper Airplane Heart
10. Breathe
11. Velvets Drawn