Legendary Rockers TESLA Released Highly Anticipated Live Album Full Throttle Live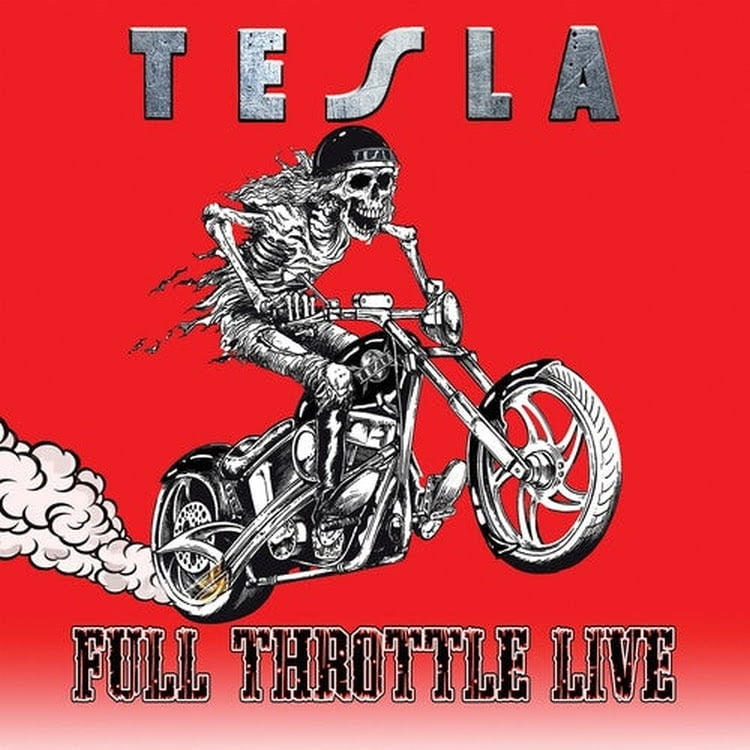 Legendary rock band TESLA released their highly anticipated live album today, May 26, 2023. The album includes "Time To Rock" plus others all recorded at Full Throttle Saloon in Sturgis.
TESLA is a notorious band for one thing; being a high-energy, 100% live, kick-ass rock and roll band in concert! FULL THROTTLE LIVE captures this essence from a stop at the Sturgis Bike Rally in the year 2022 at the infamous saloon that hosts many motorcycle rock and roll parties, and this inspired the band to put on even more of a heavy show. Independently recorded, mixed, and produced by bassist Brian Wheat and guitarist Frank Hannon, this new live album truly captures TESLA in pure honest form and even dives deeper into their roots by recording a live version of the 1974 Aerosmith classic "SOS Too Bad" as a bonus track. The heavier song choices range from "Miles Away!" to more recent hard releases like "Time to Rock!" and "Cold Blue Steel". But don't worry there are old TESLA classics captured too like "Changes" and "Lazy Days, Crazy Nights" all recorded as TESLA is best..100% FULL THROTTLE LIVE!
The ground started shaking in Sacramento, CA, in 1984; gold country that would soon be producing some platinum. They started out as City Kidd, until a suggested name change to TESLA, honoring the eccentric inventor Nikola Tesla who pioneered all things electrical. Their 1986 platinum debut album, Mechanical Resonance, included Top 40 hits "Modern Day Cowboy" and "Little Suzi." 1989's double-platinum The Great Radio Controversy included hits "Heaven's Trail (No Way Out)" and "Love Song". Suddenly, TESLA, who had been touring with bands such as Def Leppard and David Lee Roth, earned headlining status. In 1990, TESLA helped reshape the face of modern rock music by stripping down to the Five Man Acoustical Jam, an informal collection of their biggest hits peppered with rock and roll classics by the Beatles, Stones, and others. This album produced their biggest hit single to date, a cover of Five Man Electrical Band's "Signs." Other 90s albums from TESLA include platinum selling Psychotic Supper and Bust a Nut. The band continues to record and release material including 9 new albums since 2000. Their latest album Shock was released back in 2019.
TESLA Band Members:
Vocals: Jeff Keith
Guitar: Frank Hannon
Guitar: Dave Rude
Bass: Brian Wheat
You can get the album on this link.